ERP Consulting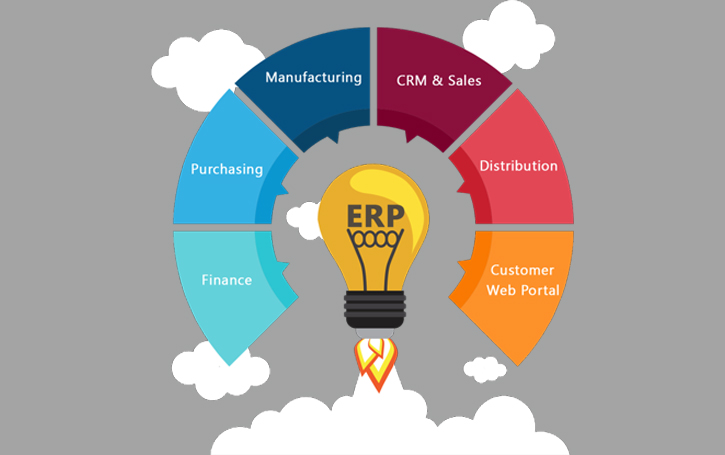 ERP (Enterprise Resource Planning), is a modular software system designed to integrate the main functional areas of an organization's business processes into a unified system.
At NetStrive, we possess over a decade of in-depth industry experience with enterprise software implementation, business process modeling and enterprise integration. We specialize in helping mid-market businesses develop solutions that help them maximize efficiency and ROI from all of their software platforms. Our clients achieve success through proven processes, expertly devised integration solutions, and effective custom designs.
We have successfully implemented our ERP and CRM solutions within Manufacturing, Healthcare, Insurance, Distribution, Retail and Professional services industries. We've helped hundreds of businesses implement and integrate ERP systems, CRM software, and other enterprise platforms.
Our organization is recognized as an industry leader in business process modeling, custom integration applications, and custom software solutions. Our implementation process is proven, and our clients know that the solutions we implement for their business will have our full support before, during, and after going live.
ERP software typically consists of multiple enterprise software modules that are individually purchased, based on what best meets the specific needs and technical capabilities of the organization. Each ERP module is focused on one area of business processes, such as product development or marketing.
As the ERP methodology has become more popular, software applications have emerged to help business managers implement ERP in to other business activities and may incorporate modules for CRM and business intelligence, presenting it as a single unified package. The basic goal of using an enterprise resource planning system is to provide one central repository for all information that is shared by all the various ERP facets to improve the flow of data across the organization.
ERP implementations: On-premises ERP vs. Cloud ERP vs. Hybrid ERP
Legacy ERP systems tend to be architected as large, complex, homogeneous systems that do not lend themselves easily to a cloud service delivery model. As such, most ERP systems, particularly those from large legacy vendors, are run on premises.
The deployment of a new ERP system in-house can involve considerable business process re-engineering, employee retraining and back-end support for database integration, data analytics and ad hoc reporting.
However, for a number of reasons, an ever-increasing number of companies are moving to cloud ERP, especially SaaS and hybrid ERP — where part of the ERP software suite runs on premises and part runs in the cloud. Cloud-based ERP modules are built to be loosely coupled, which can reduce the cost and complexity of a deployment. Because cloud ERP does not require the hardware and infrastructure necessary for on-premises implementations, it can save on costs, both in terms of the technology purchases required and the IT staff required to manage it. Cloud ERP may also be more efficient with automatic upgrades and easier scaling.